" 我失去了一颗头,却得到一整个世界"
今天的推送是英文版的,录音来自当代哲学家Sam Harris,他在探讨冥想、科学和神性的书《Waking Up》里也引用了这一段。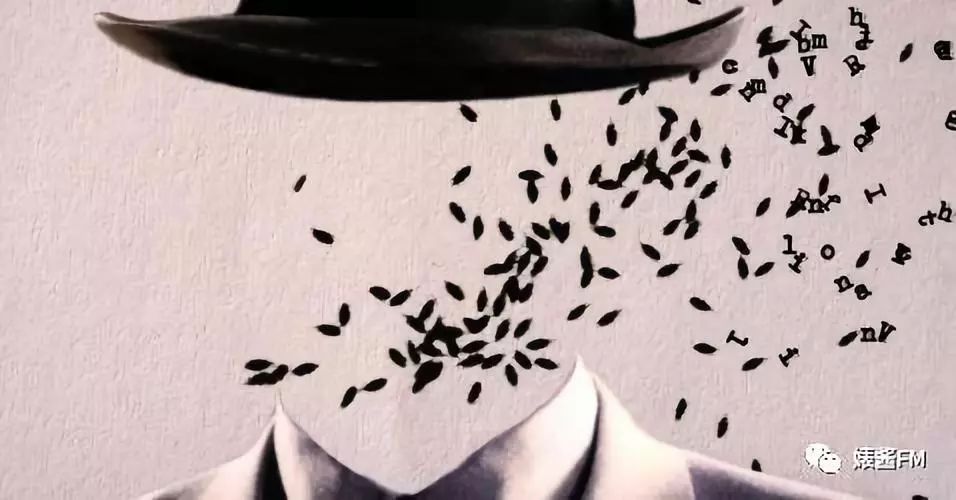 The best day of my life—myrebirthday, so to speak—was when I found I had no head. This is not a literary gambit, a witticism designed to arouse interest at any cost. I mean it in all seriousness: I have no head.
What actually happened was something absurdly simple and unspectacular: I stopped thinking. A peculiar quiet, an odd kind of alert limpness or numbness, came over me. Reason and imagination and all mental chatter died down. For once, words really failed me. Past and future dropped away. I forgot who and what I was, my name, manhood, animalhood, all that could be called mine. It was as if I had been born that instant, brand new, mindless, innocent of all memories. There existed only the Now, that present moment and what was clearly given in it. To look was enough. And what I found was khaki trouser legs terminating downwards in a pair of brown shoes, khaki sleeves terminating sideways in a pair of pink hands, and a khaki shirtfront terminating upwards in—absolutely nothing whatever! Certainly not in a head.
It took me no time at all to notice that this nothing, this hole where ahead should have been was no ordinary vacancy, no mere nothing. On the contrary, it was very much occupied. It was a vast emptiness vastly filled, a nothing that found room for everything—room for grass, trees, shadowy distant hills, and far above them snow peaks like a row of angular clouds riding the blue sky. I had lost a head and gained a world.
It was all, quite literally, breathtaking. I seemed to stop breathing altogether, absorbed in theGiven. Here it was, this superb scene, brightly shining in the clear air, alone and unsupported, mysteriously suspended in the void, and (and this was the real miracle, the wonder and delight) utterly free of "me", unstained by any observer. Its total presence was my total absence, body and soul. Lighter than air, clearer than glass, altogether released from myself, I was nowhere around.
Yet in spite of the magical and uncanny quality of this vision, it was no dream, no esoteric revelation. Quite the reverse: it felt like a sudden waking from the sleep of ordinary life, an end to dreaming. It was a self-luminous reality for once swept clean of all obscuring mind. It was the revelation, at long last, of the perfectly obvious. It was a lucid moment in a confused life-history. It was a ceasing to ignore something which (since early childhood at any rate) I had always been too busy or too clever to see. It was naked, uncritical attention to what had all along been staring me in the face - my utter facelessness. In short, it was all perfectly simple and plain and straightforward, beyond argument, thought, and words. There arose no questions, no reference beyond the experience itself, but only peace and a quiet joy, and the sensation of having dropped an intolerable burden.
I had been blind to the one thing that is always present, and without which I am blind indeed to this marvelous substitute-for-a-head, this unbounded clarity, this luminous and absolutely pure void, which nevertheless is—rather than contains—all things. For, however carefully I attend, I fail to find here even so much as a blank screen on which these mountains and sun and sky are projected, or a clear mirror in which they are reflected, or a transparent lens or aperture through which they are viewed, still less a soul or a mind to which they are presented,or viewer (however shadowy) who is distinguishable from the view.
Nothing whatever intervenes, not even that baffling and elusive obstacle called "distance": the huge blue sky, the pink-edged whiteness of the snows, the sparkling green of the grass—how can these be remote, when there's nothing to be remote from? The headless void refuses all definition and location: it is not round, or small, or big, or even here as distinct from there.